Before importing your logins to Uniqkey from Safari, they first need to be exportet.
To export your logins from Safari you will need MacOS with Safari version 15 or later.
Only passwords will be exported. Credit card, Notes etc. will have to be added manually.
1) Open Safari and go to menu and click "Preferences".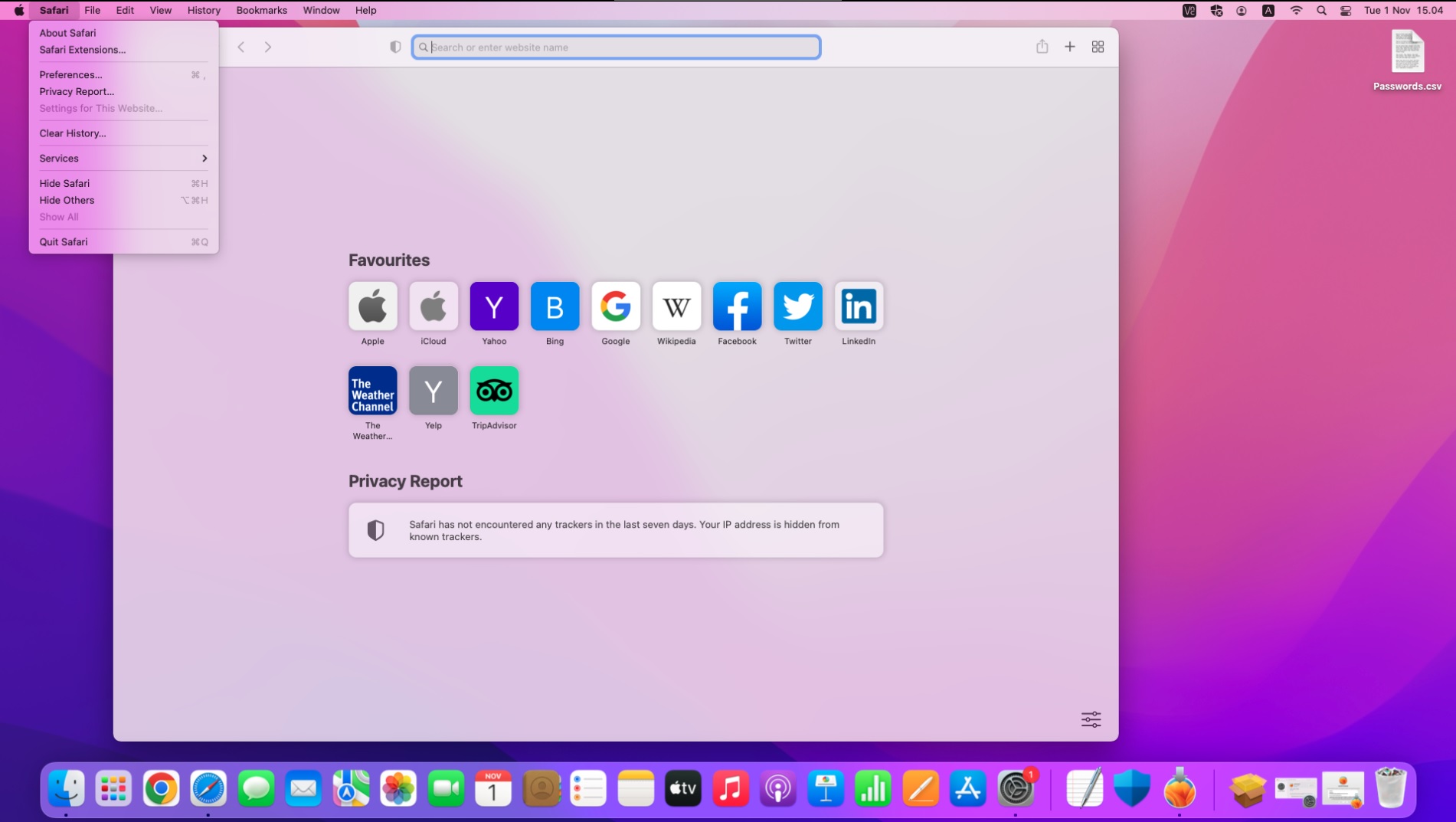 2) Open "Passwords" and click "Export Passwords".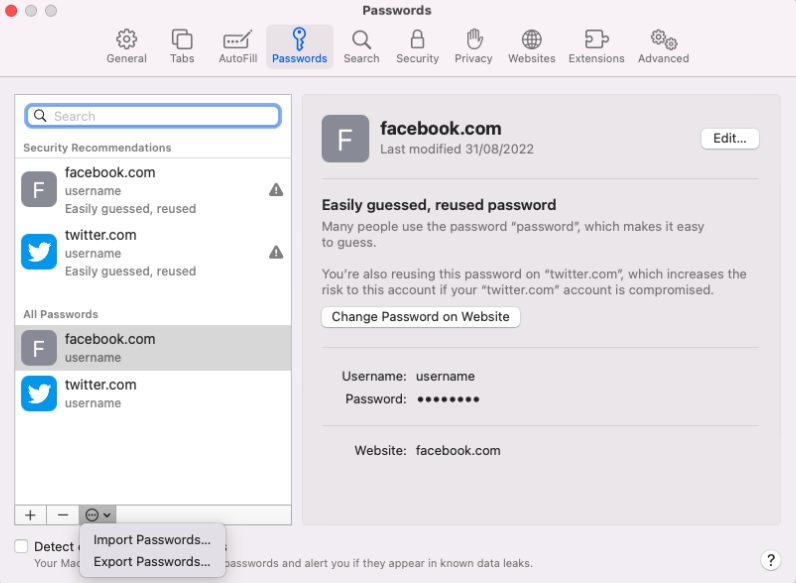 3) After confirming in the pop-up windows that you want to export your passwords, you will see a window, where you choose location and name of the .csv file.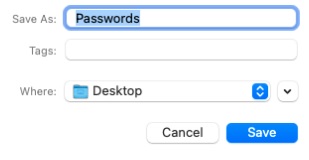 4) Click "Save" and re-enter your MacOS password to export your passwords.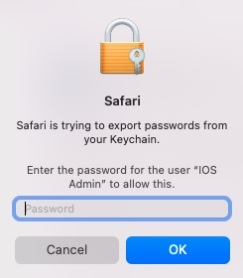 Your logins will now be saved as a .csv file in the chosen destionation. You can import it to Uniqkey through the browser extension. You can find a guide here.
Eksport, Export, Password, Safari, Uniqkey, adgangskode, login, logins