If you experience problems one way or another with 2-factor authentication, it can be due to several reasons.
Troubleshoot 2-factor issues by following the following guide:
1. Verify that 2-factor is configured for the specific service.
First thing is to verify that 2-factor is indeed configured. You can verify this in the mobile app.

Open the mobile app -> select the login in question -> check if there is a 6-digit pin displayed in green in the top.

If there is a 6-digit pin displayed, then 2-factor is configured for the specific login.
Are there no 6-digit pin displayed, then the section "2FA Authentication" should say "Configure". You can see a guide how to configure 2-factor authentication here.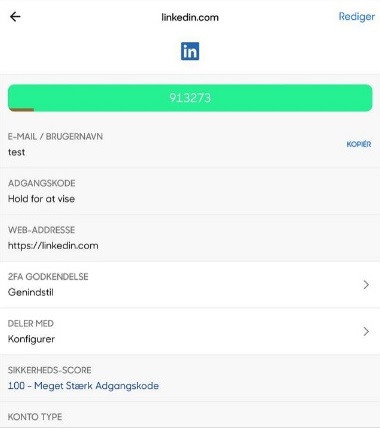 2. Sign out of Uniqkey in your browser extension
Try to log out of the Uniqkey extension in your browser. You'll find it in the right corner of your browser.

After you open Uniqkey in your browser, tap "Settings" in the right corner of the window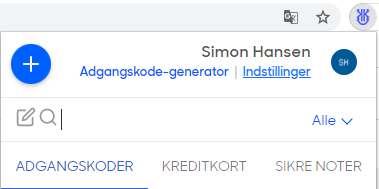 Then tap "Sign Out" at the top of the next window

Now you just set Uniqkey back up just like the first time you set it up in your browser.

You can read more about how to pair Uniqkey with your browser here.
3. Enter manually
If you can type in the 6-digit code manually but not automatically paste it through Uniqkey, then you can report the problem to our support in the browser extension by going into "Settings" -> "Report Website".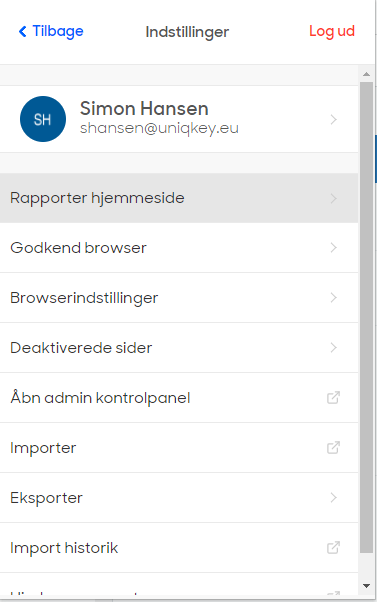 If it doesn't accept it when you type it in manually, it indicates a problem with the service itself.
4. Try a different service
Testing if 2-factor authentication works at another service where the 2-factor is already set up in your Uniqkey.

If it works with your other services, but not in a particular service (such as Microsoft), it indicates a connectivity issue Uniqkey and that service.
If it doesn't work in any of your services, it may indicate connectivity challenges in the app.
5. Restart your devices
Start by trying to restart your mobile device and computer. Sometimes no more is needed.
6. Keep software updates up to date on both app & device.
It is always prudent to have all your devices updated to the latest software version to be sure everything works optimally.

Android: - Settings -> Software Update -> Download and Install.
iOS: - Settings -> General -> Software Update -> Install.
Windows: - Start (Windows) -> Settings button -> Update and Security -> Windows Update.
MacOS: - About this Mac -> Software Update -> Upgrade Now.
If there is an update available on the Play store and App store, then update the mobile app to the latest version.
If you are still experiencing problems with 2-factor authentication after going through the steps above, please contact us at support@uniqkey.eu so that may investigate the issue.
Keywords: 2-factor authentication, problems with 2-factor, 2-factor, 2fa, 2fa issues, unable to use 2fa, 2fa not working