To import already-existing passwords to Uniqkey in a CSV file, you will first need to export them. If you're unsure of how to do this, please see our guide here.
Make sure the CSV file is comma-separated, and that the inputs (name, url, password) are in the same order as the ones in the file - if not, just click and drag them with your mouse.
How to import passwords from a CSV file
1) In the Uniqkey browser extension, click "settings"

2) Click "import"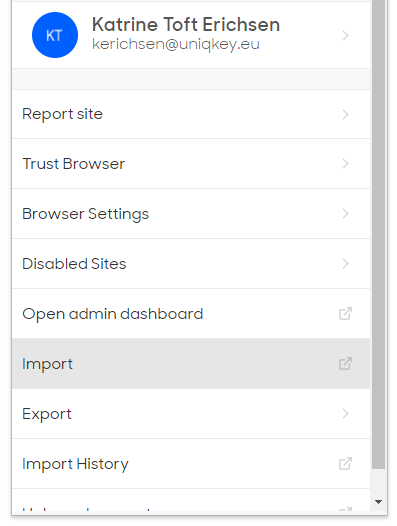 3) Add the file by either dragging and dropping it into the input area, or clicking directly on it.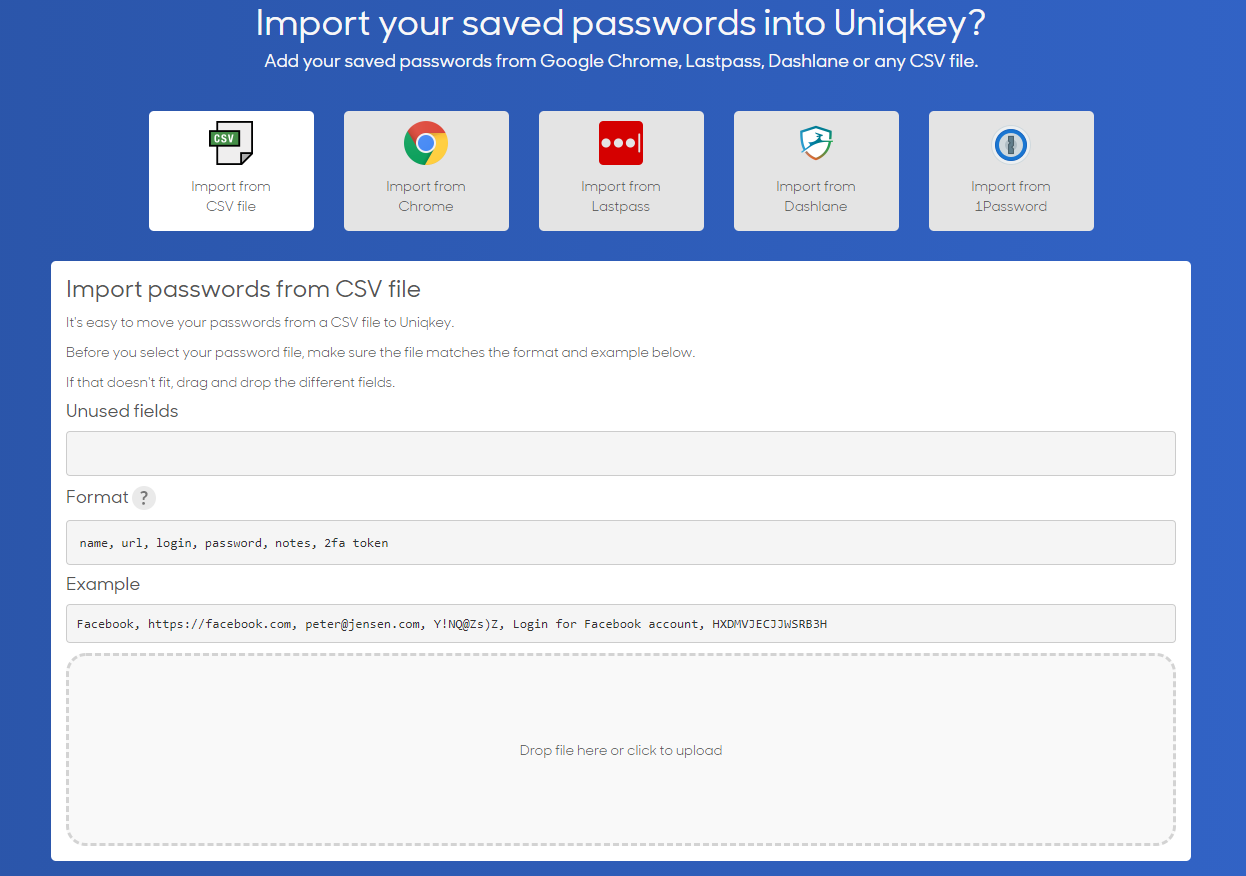 4) Choose where to save the passwords.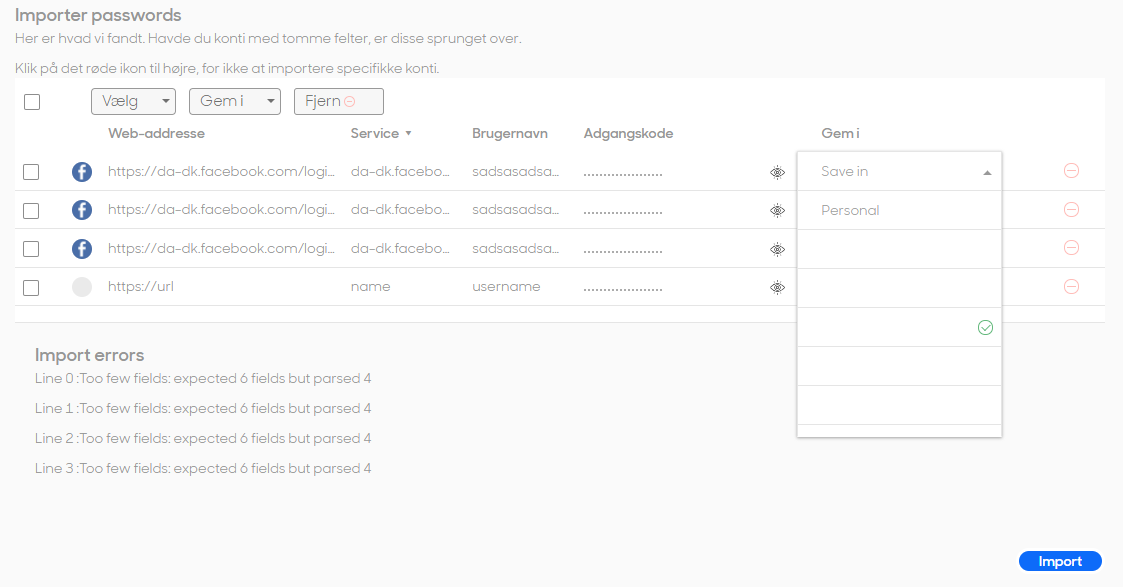 5) Click import.
Keywords: import, passwords, csv, csv file, browser, browser extension, extension, chrome, edge, firefox.