If you want to change your email in the Uniqkey mobile app, this guide will show you how to do it.
1) Open the Uniqkey app on your phone.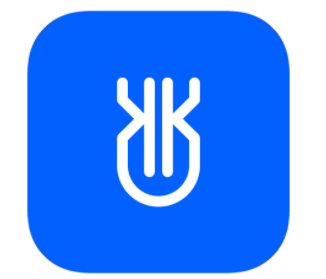 2) Using the menu on the left, navigate to "My account"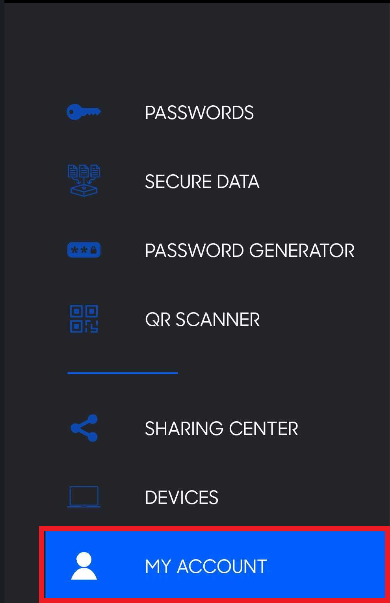 3) Choose "Change email"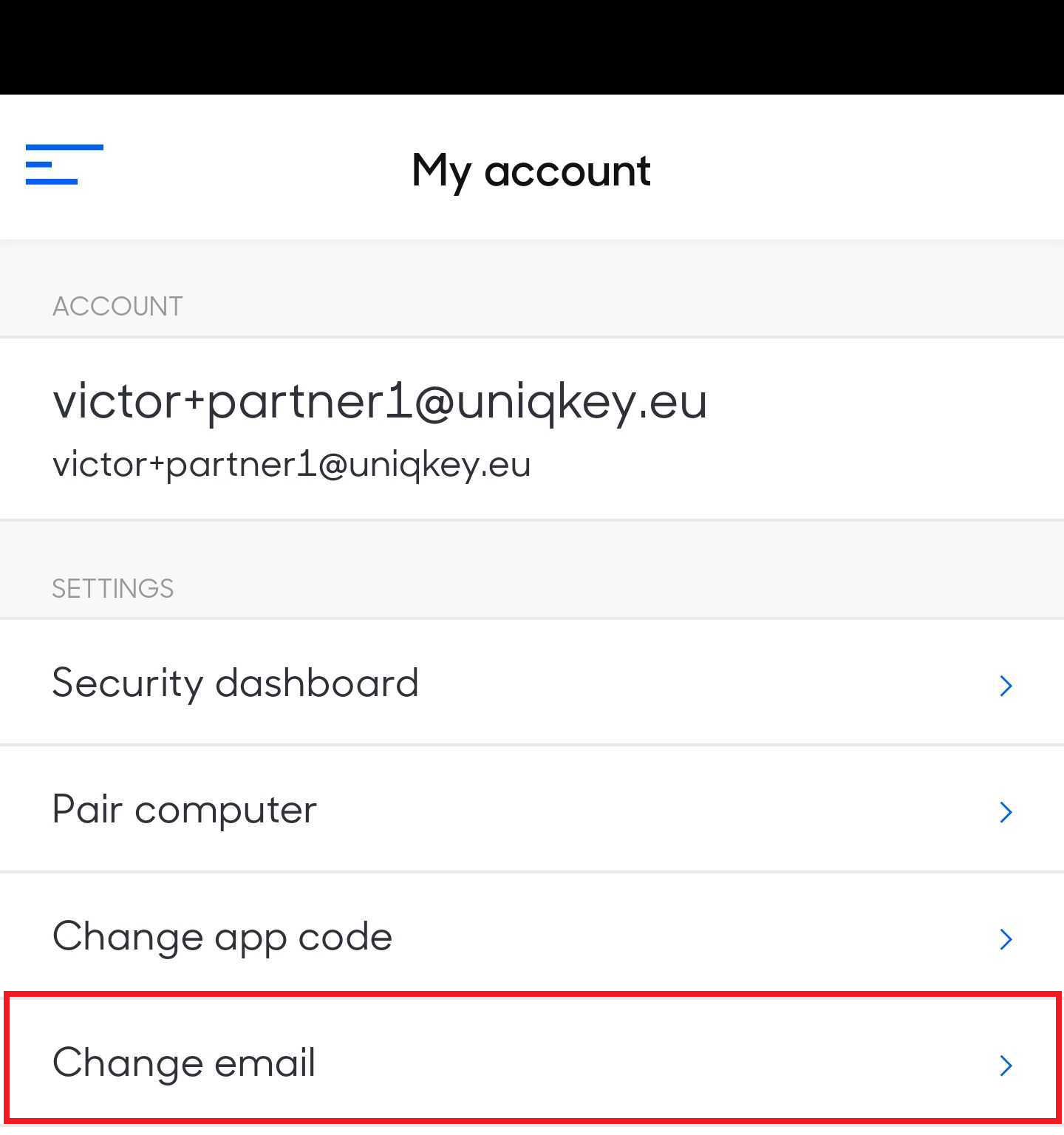 4) Write your new email.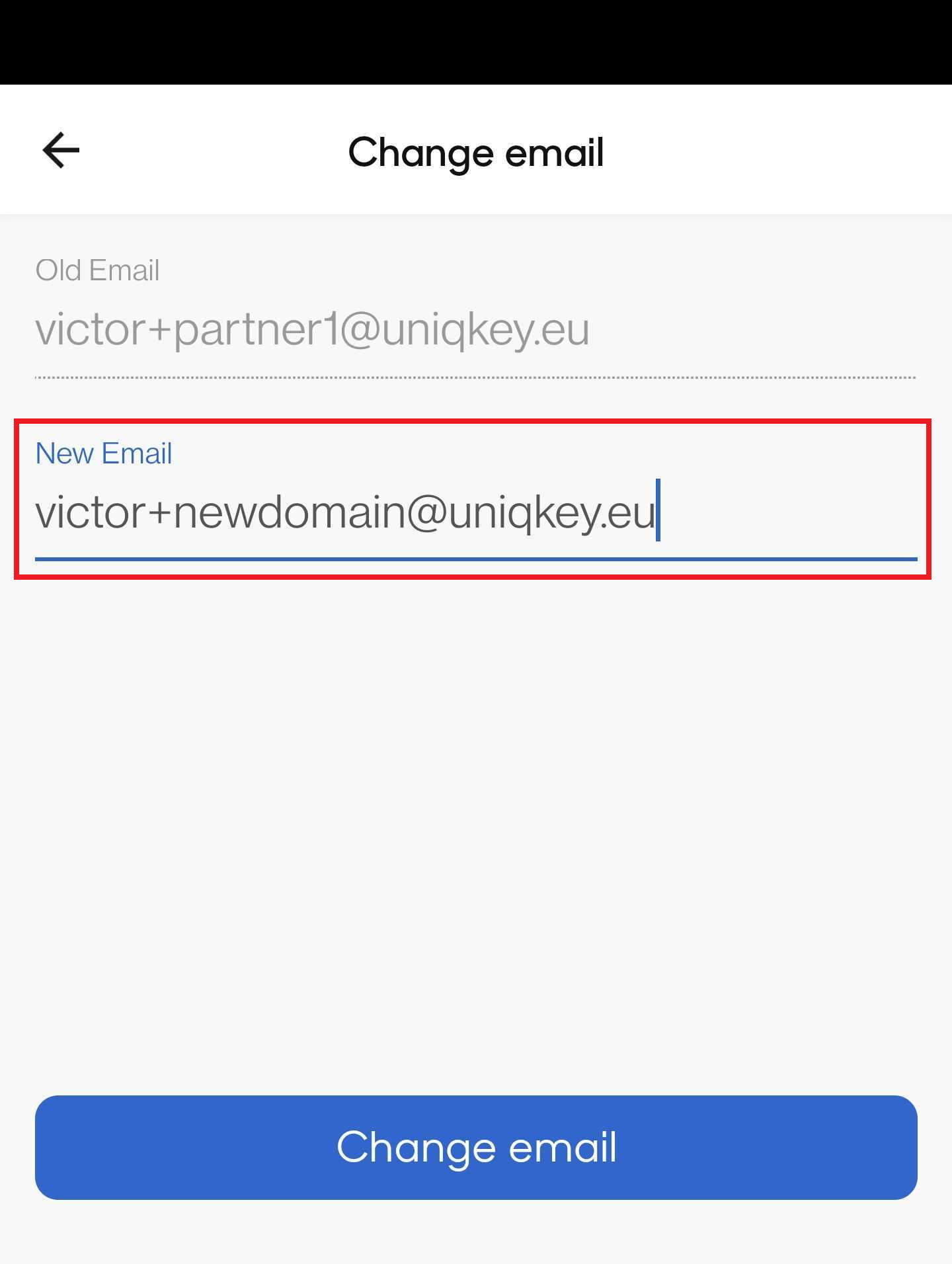 5) An email will be sent to your old email with a confirmation code. Write this in the mobile app and click "Change email"

Your email has now been updated!
Keywords: mobileapp, mobile, app, email, change email, new email, mail, ios, android.