PLEASE NOTE: EXPORTING YOUR PASSWORDS FROM THE LASTPASS BROWSER EXTENSION WILL RESULT IN A BLANK .CSV FILE - FOLLOW THIS GUIDE TO EXPORT YOUR PASSWORDS SAFELY.
Open your browser and login to your LastPass Vault.
In the menu on the left, click Advanced Options.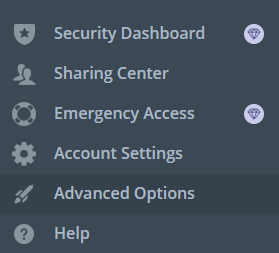 Under Manage Your Vault, click Export.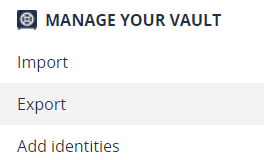 The following message will appear at the top of your browser. In another tab, open your e-mail inbox and find the e-mail from LastPass.

Open the e-mail.

Click the Continue Export button in the e-mail to confirm the export.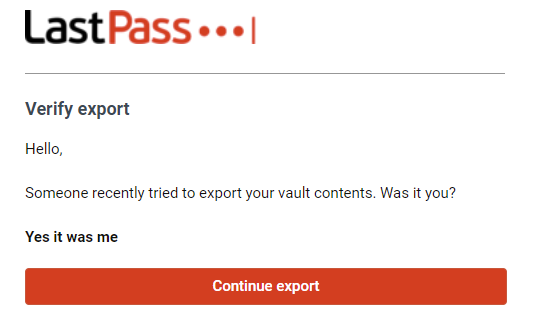 This message will be shown once you've confirmed the export.

Confirm your credentials and click Submit: note that your passwords will now be shown in plain text on the screen! Please double-check a file has been saved on your computer - if you don't see a .csv file, restart the process.


To import the .csv file to Uniqkey, open your Uniqkey browser extension and click Settings.

Click Import.

Click Import from LastPass and drag the .csv file into the input field at the bottom of the page - you can also click and choose the file instead.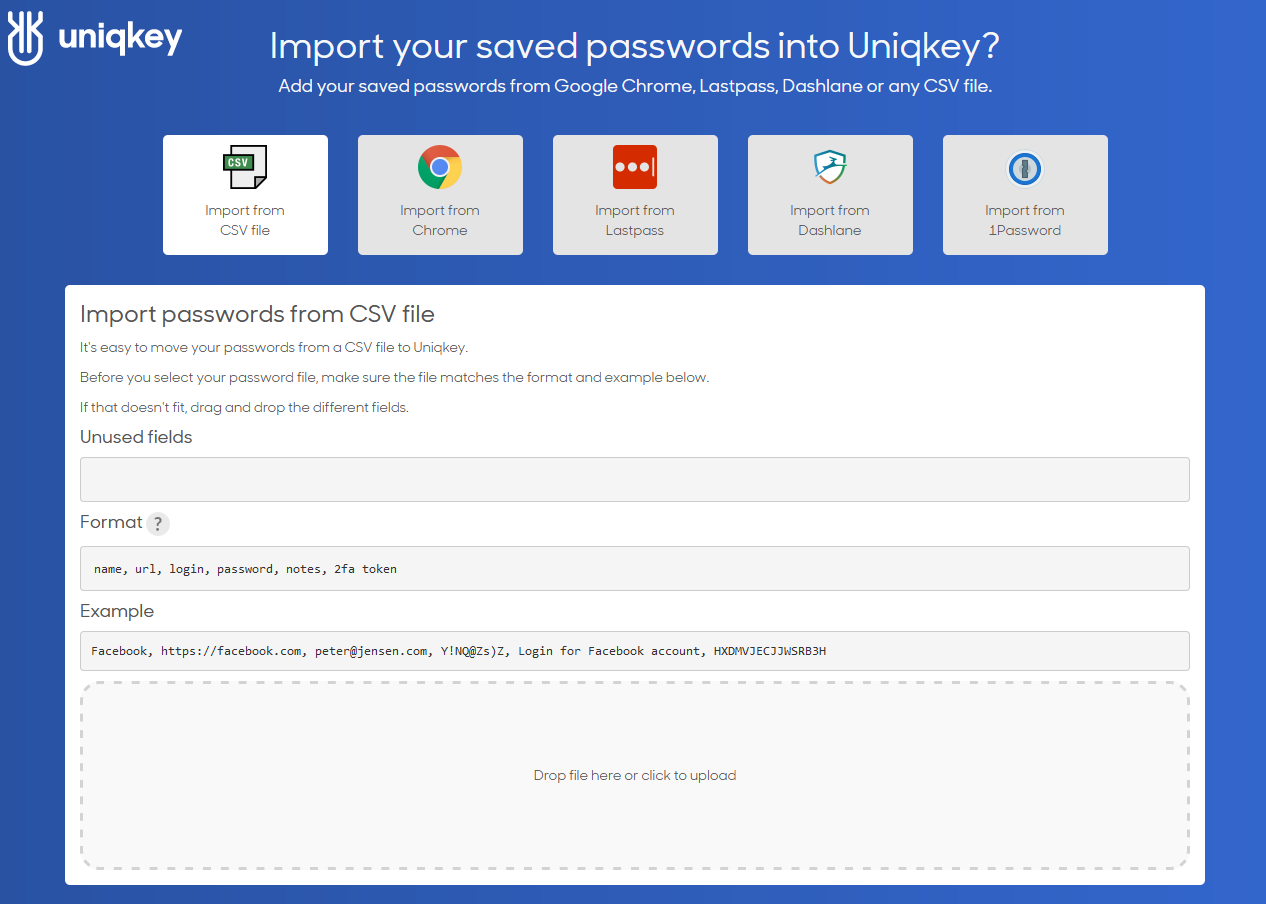 Choose which logins you wish to import, and where you want to save them.

When you're ready, click Import in the lower right corner. You need to open your Uniqkey app on your phone to begin the import.
When your logins have been successfully imported, it will look like this:

Keywords: LastPass, LastPass export, export from LastPass, import, import passwords, import logins, import, browser extension, browser, extension, chrome, firefox, edge.